Public Service Division, Singapore
2023 Contenders | Best Organisational Deployment of HR Services/Technology Solution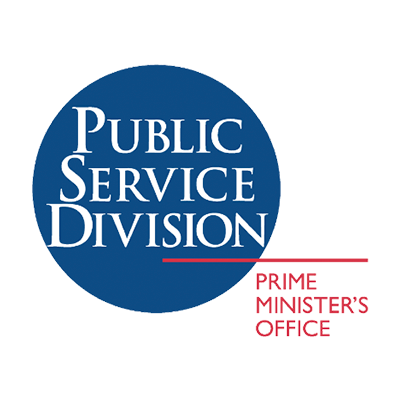 PSD is responsible for the development and management of the Singapore Public Service. The PSD's mission is to develop a first-class Public Service that is responsive to the needs of Singaporeans, and to foster a culture of excellence and innovation in the Public Service.
The PSD works closely with other government agencies to ensure that policies and programmes are implemented effectively and efficiently. PSD partner public agencies to develop our officers to not only be effective in what they do, but also be engaged to the greater purpose of their work, high in commitment and prepared to go the extra mile.
PSD stewards One Trusted Public Service by developing strong leadership & engaged officers; building future-ready organisations and promoting good governance.
Website: https://www.psd.gov.sg
Contact Details:
Winnifer Choo ([email protected])
Jacqueline Tan ([email protected])
Vincent Kwok ([email protected])
Amit Jasoria ([email protected])
Demonstration of industry leadership
Statutory Boards in the Singapore Public Service have some autonomy over Human Resource, Payroll, Finance practices and business processes while still being guided by the broad Public Service principles and framework. As part of the Public Sector Transformation efforts, Singapore Government embarked on an ambitious multi-year journey to consolidate systems and harmonise business processes, enabling shared services to be rolled out across the 41 Statutory Boards. The Cumulus project is a key pillar of our vision of being a Digital Government adopting cloud technology and digital tools to improve productivity, user experience and security and to better serve the citizens.
Provision of innovative product & service offerings
Cumulus Project brought together 41 Statutory Boards onto Workday, exploiting the latest technological innovations around Artificial intelligence/Machine learning capabilities, Chatbot with natural language processing and image recognition. This enabled public agencies to harness the power of cloud, learning from industry best practices to re-engineer business processes for greater efficiency. A common platform provides the single source of truth ensuring data integrity and quality which are essential to drive data analytics and data-driven decision-making for Singapore Government. It facilitates building of Communities of Practice among Human Resource and Finance professionals, cross rotation of public officers between Statutory Boards, improving talent attraction and retention.
Public Service Division, Singapore